Taking a screenshot in Linux Mint is very easy to do. They have a built in program with a very simple name. It's called Screenshot. That's crazy!
Works like any other screenshot program. It gives you a few choices on the area and you can set a delay before it takes the screenshot.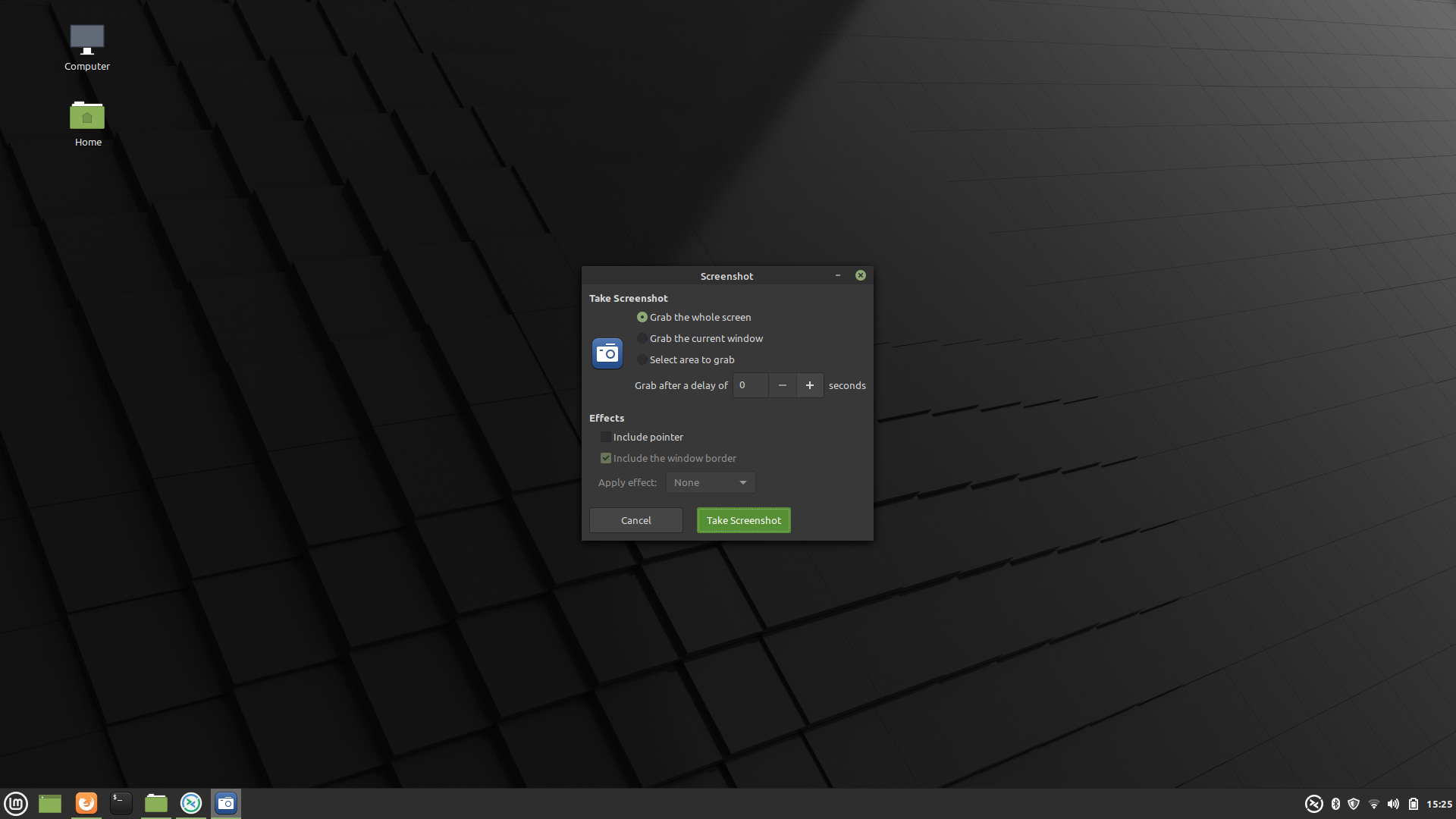 As you can see it is super simple! I didn't find any shortcut keys for it like one has in Windows, Mac, and Chrome. Nevertheless, I am really glad they have it built in.